Back when CleverLINK started, very few businesses or organisations had websites. We helped change that!
CleverLINK is an award-winning company that was established in 1998 and is regarded as one of the best web development and marketing companies in Australia and the world. We take pride in our reputation for quality, professionalism, business know-how and outstanding customer service.
We are a highly qualified and experienced team of programmers, developers, strategists, and marketing and communications experts, all with business acumen and exceptional problem-solving skills, that combine to make up CleverLINK.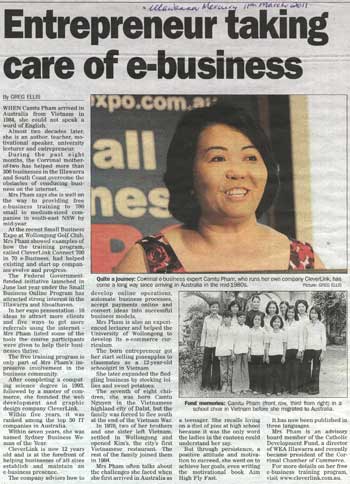 Our clients range from small start-ups to large multi-nationals. The CleverLINK team has nearly 70 years of combined experience. We focus on getting real results for our clients, and we take great satisfaction in sharing in their success.
With our expertise, network and resources, we are able to further support our clients' needs by providing them with training, network opportunities, and other tools that help to grow their businesses.
CleverLINK combines technology, management and marketing expertise to help businesses at several levels, from a simple website to complete business automation and integration of IT and marketing functions.
CleverLINK provides professional consulting services to large and small organisations including IT strategic planning, electronic commerce, internet related issues, technology management and software, marketing and business planning.
When dealing with CleverLINK you are not just buying technology, marketing or websites, but the expertise of over 18 years as a leader in the industry.
Call us now on 1300 721 837 or contact us at service@cleverlink.com.au.